Fitted Bedrooms make most use of available space and offer an array of storage solutions.
Upholstery Service
Haslam Headboards offer a first class upholstery service
An impressive choice of materials are available for your bedroom furnishings. Padded headboards and dressing table stools are a speciality along with pelmets and bedding boxes.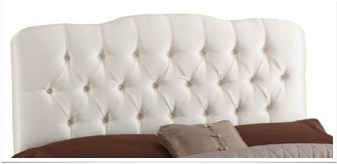 Contact Michael by email
to discuss your requirements.
Re-upholstery of existing furniture is also considered.
Haslam Headboards
for all your upholstery needs
Quality           -           Commitment           -           Service
Seymour Drive, Bradshaw, Bolton BL2 3HB
 01204 592464